2018 HKDSE Results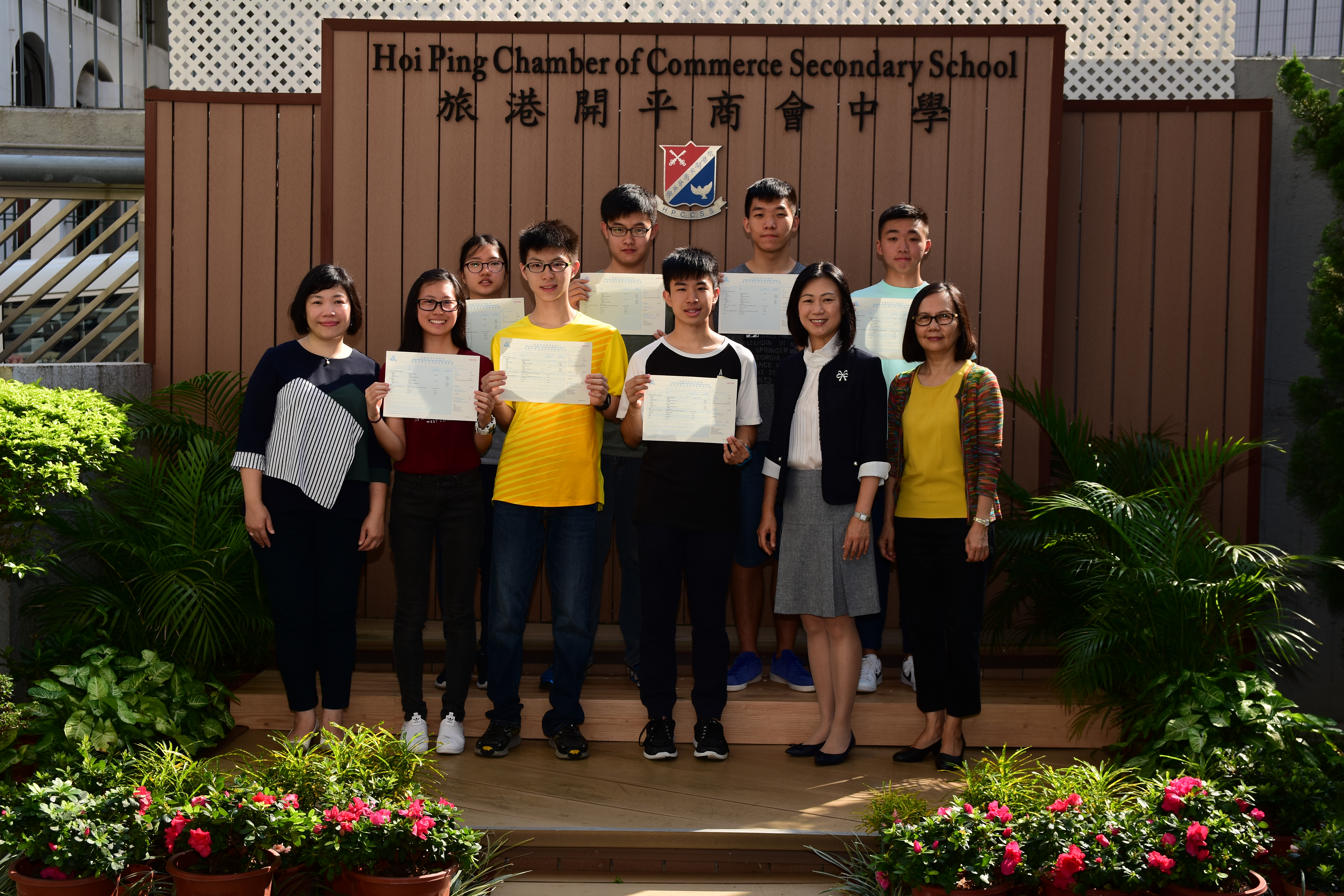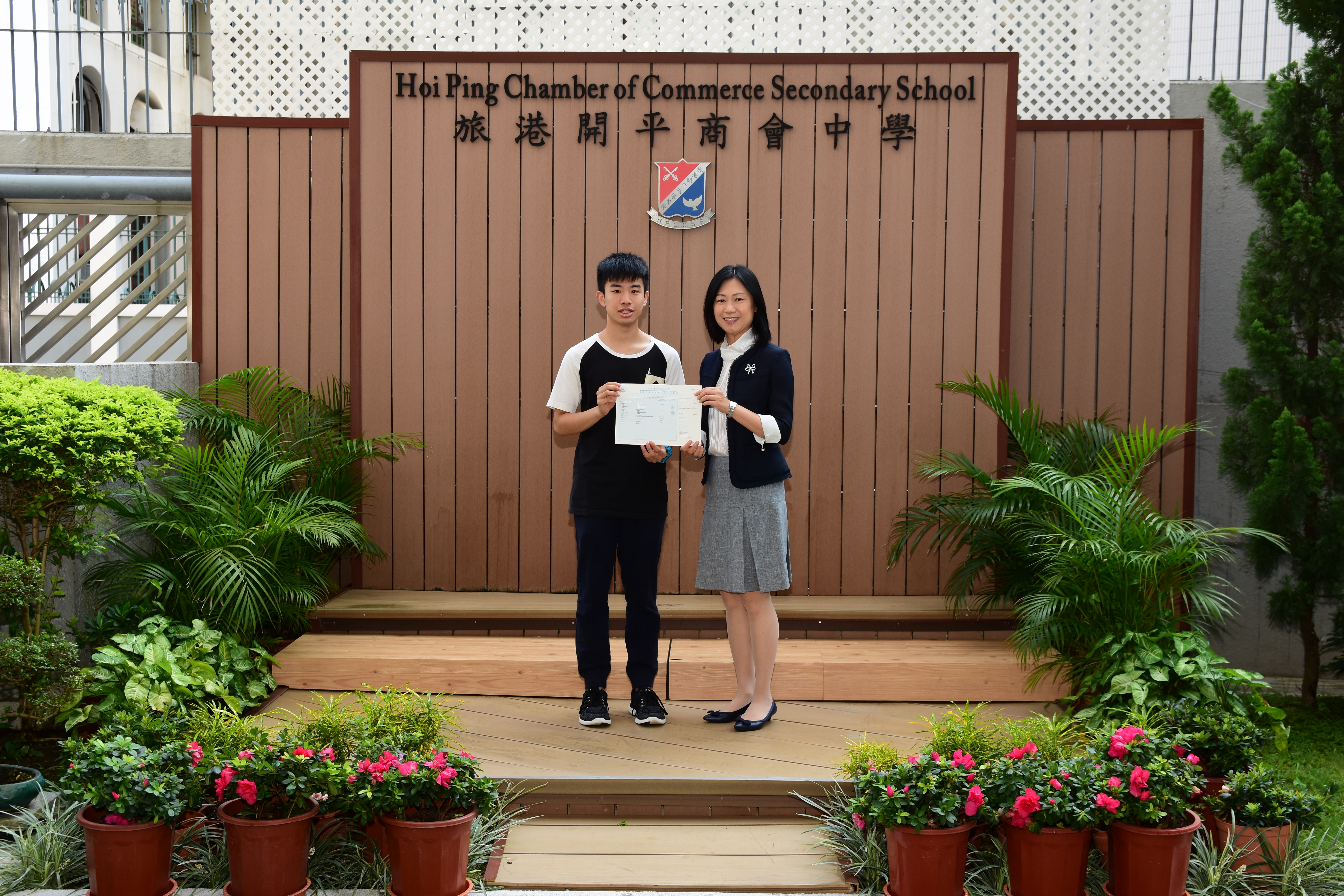 HKDSE results were released on 11th July 2018. To many diligent Hoi Ping students, this was a special occasion for celebration as their hard work and effort finally paid off.
Hoi Ping students' performance in this year's HKDSE was pleasing. 85.2% satisfied the university minimum entrance requirement (33222). 64.4% of our students attained level 4+ while 91% and 98.9% of our S.6 students achieved level 3+ and level 2+ respectively.
Hoi Ping students fared much better when compared to the overall statistics of Hong Kong candidates. Our students performed well in Mathematics (Compulsory Part), with 38.3% and 17.5% of them attaining level 5+ and level 5*+ respectively, whereas only 14.1% and 5.8% of candidates in Hong Kong attained attaining level 5+ and level 5*+ respectively. As for Mathematics Module 2 (M2), Hoi Ping students' performance was also outstanding. 14.8% of our students captured 5**, which is 11% better than the overall statistics in Hong Kong.
In English and Liberal Studies, our students also maintained their good performances with 71.6% and 59.7% of our students attaining level 4+ respectively, which are 45.9% and 25.4% better than the overall statistics in Hong Kong. As for Chinese, our students' performance also improved, with 85.7% of the students attaining level 3+.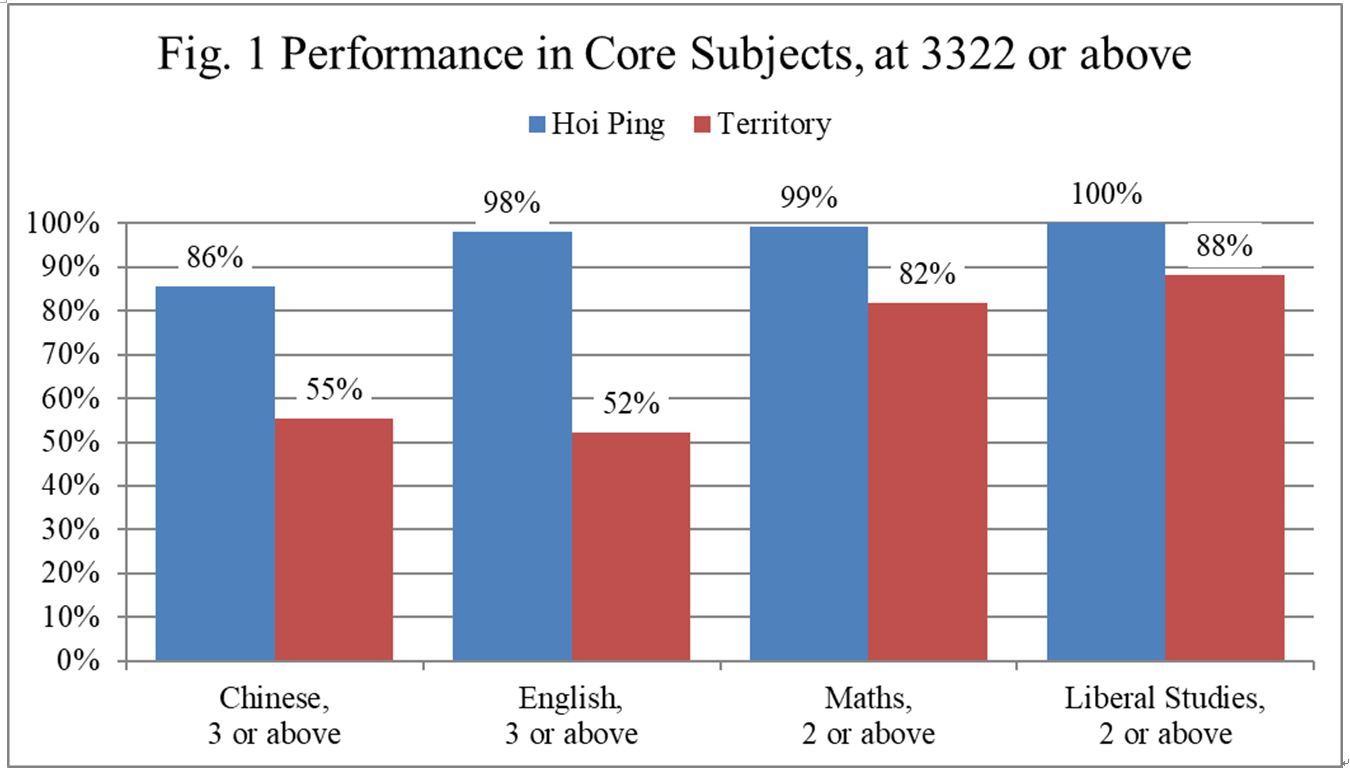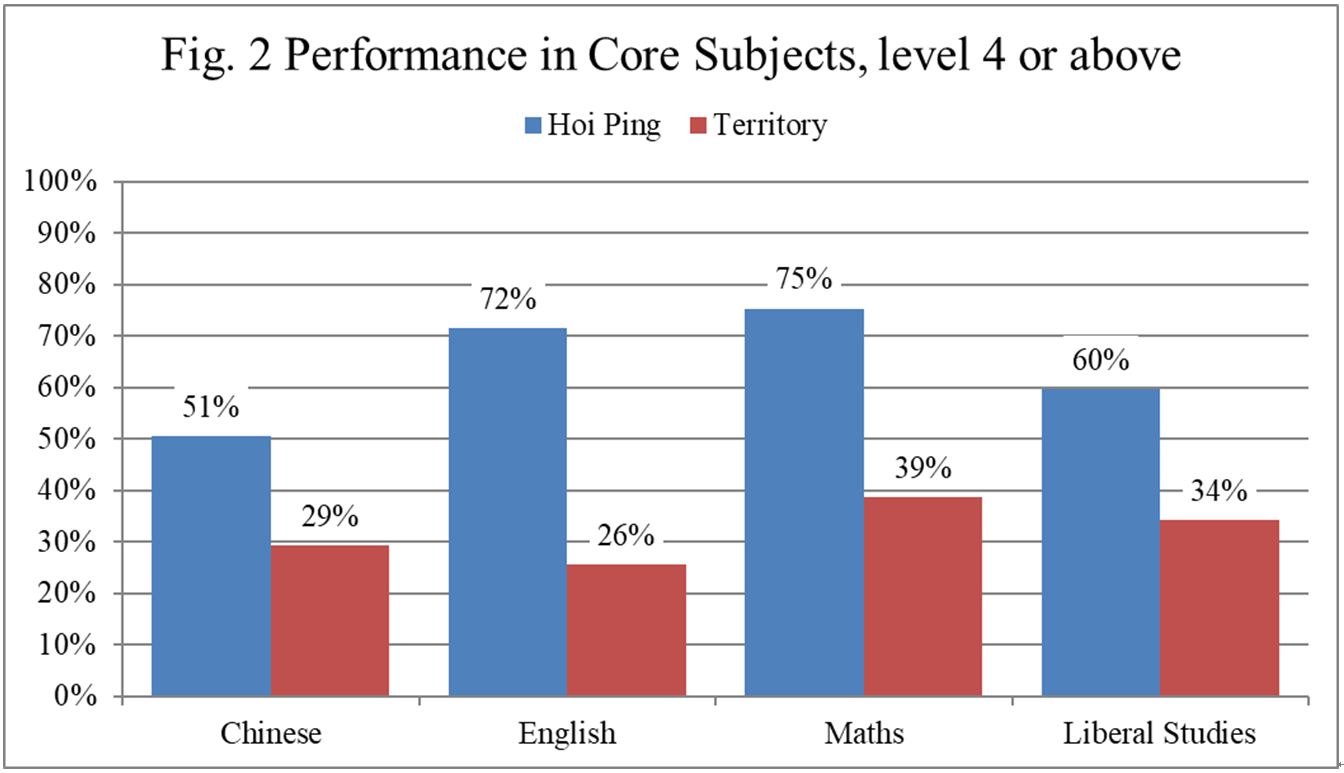 Wong Yu Fung, Wesley (S.6A)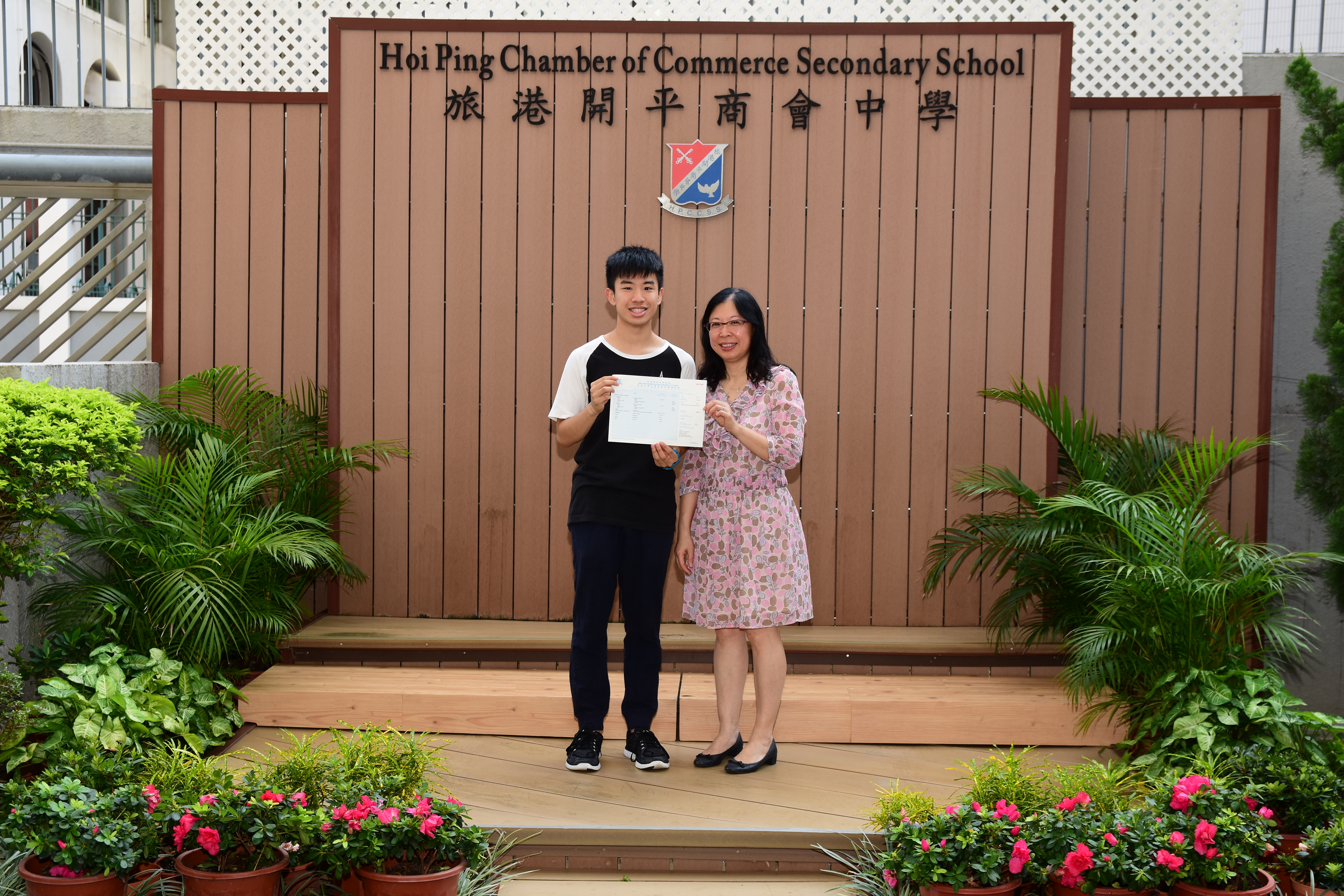 Wesley Wong had an outstanding performance in the HKDSE, capturing 3 5** (Chinese, English and Liberal Studies) and 3 5* (Mathematics, Geography and History). In addition to his academic excellence, he was also active in extra-curricular activities and voluntary service and that is why he obtained a Merit Award (Senior Section) in the Outstanding Student Election in Kowloon City District.
Having good time management skills is surely the key to success behind his all-round performance. Wesley took up different leadership roles at school, including the Vice Head Prefect and the Academic Secretary of the Students' Union. Such duties made him learn to manage his time better and learn to prioritise his goals. He made some sacrifices when preparing for the public examinations, giving up learning the guitar and the piano after S.4. Reviewing sample essays and notes also helped him a lot in his exam preparation.
When asked about his academic pursuit, Wesley has not made up his mind yet. Having received offers from Durham University and the University of Edinburgh, he might pursue his interest in Geography in the UK; at the same time, he may also be furthering his studies in surveying or urban studies in Hong Kong. His ultimate goal is to contribute to the society by improving the living conditions of people in developing countries.
Ho Yun Lam, Victor (S.6A)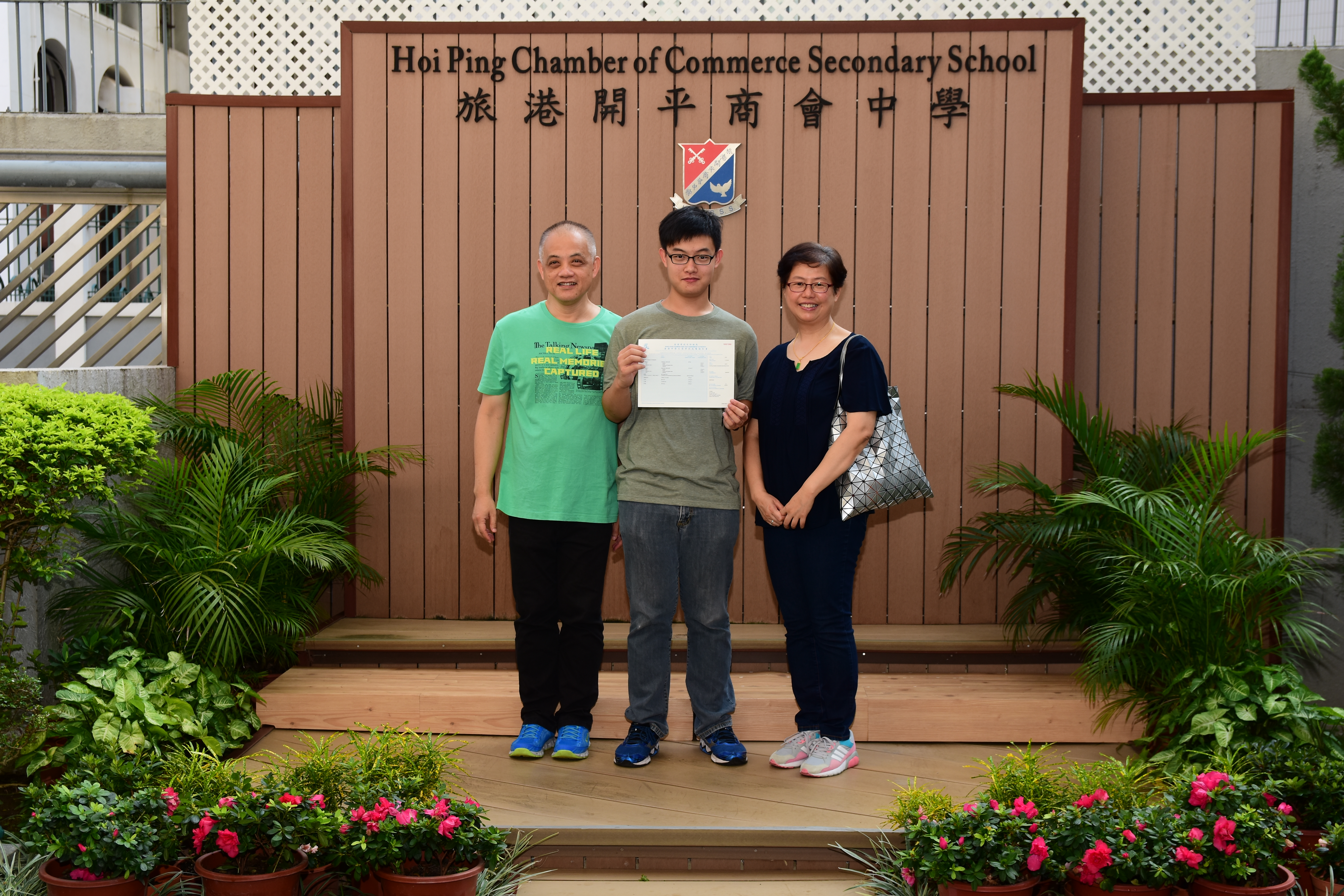 Victor Ho achieved 2 5** (English and Biology) and 3 5* (Liberal Studies, Chemistry and Physics) in the HKDSE. As the Vice-chairperson of both Computer Club and Multi-Media Production Team, Victor managed to arrange his time well for his studies and responsibilities. When asked what the secret behind his success is, he stressed the importance of self-reflection. When preparing for the HKDSE, Victor usually did practice papers/ exercises only after revising the relevant units; he would then reflect on the mistakes he made so as to avoid them in future.
Victor is keen on pursuing his interest in science, especially bio-technology, in the Chinese University of Hong Kong. With his enthusiasm in science, he would like to become a researcher in bio-technology, helping to find the cure to illnesses or diseases, after his graduation. Yet Victor may have to wait for two years before his academic pursuit – as a Singaporean, he is heading back to Singapore to carry out his civic responsibility. He is going to receive his military training and to serve in the army, police force or fire services in the following two years. He is looking forward to this huge challenge!
Lee Ho Wan Owen (S.6B)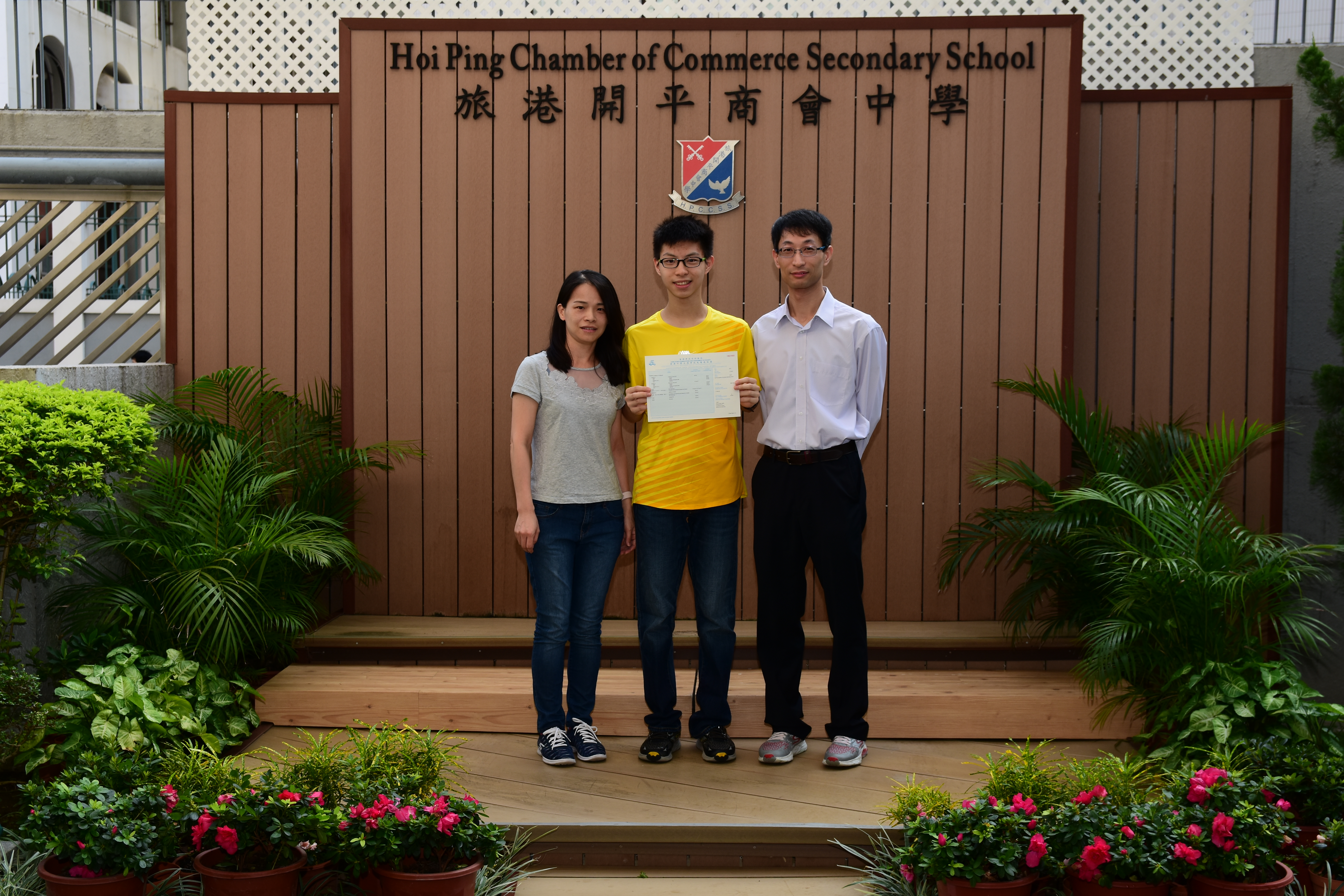 Owen Lee performed well in the HKDSE, receiving 2 5** (English and Mathematics) and 3 5* (Chemistry, Physics and BAFS). He believed that he did better in core subjects than elective subjects, but the results were not much different from his expectations.
When sharing his learning experiences, Owen revealed that he did not do a lot of supplementary exercises. Instead, he spent more time on doing practice papers to better prepare for Chinese and Liberal Studies, which are the two subjects that he lacked confidence in. In addition, regarding Chinese Speaking, he found that having constant oral practices and the instructions from teachers who have served as oral examiners in public examinations helped him a lot.
Owen has already received several conditional offers from overseas universities – Department of Chemical Engineering from University College London, Faculty of Science from The University of British Columbia and McGill University. Depending on his DSE results and interest, he is still deciding his academic pursuit. As an extrovert, he may not be keen on becoming a researcher; he will continue to explore his career path at university.
Cham Yiu Lam, Raymond (S.6B)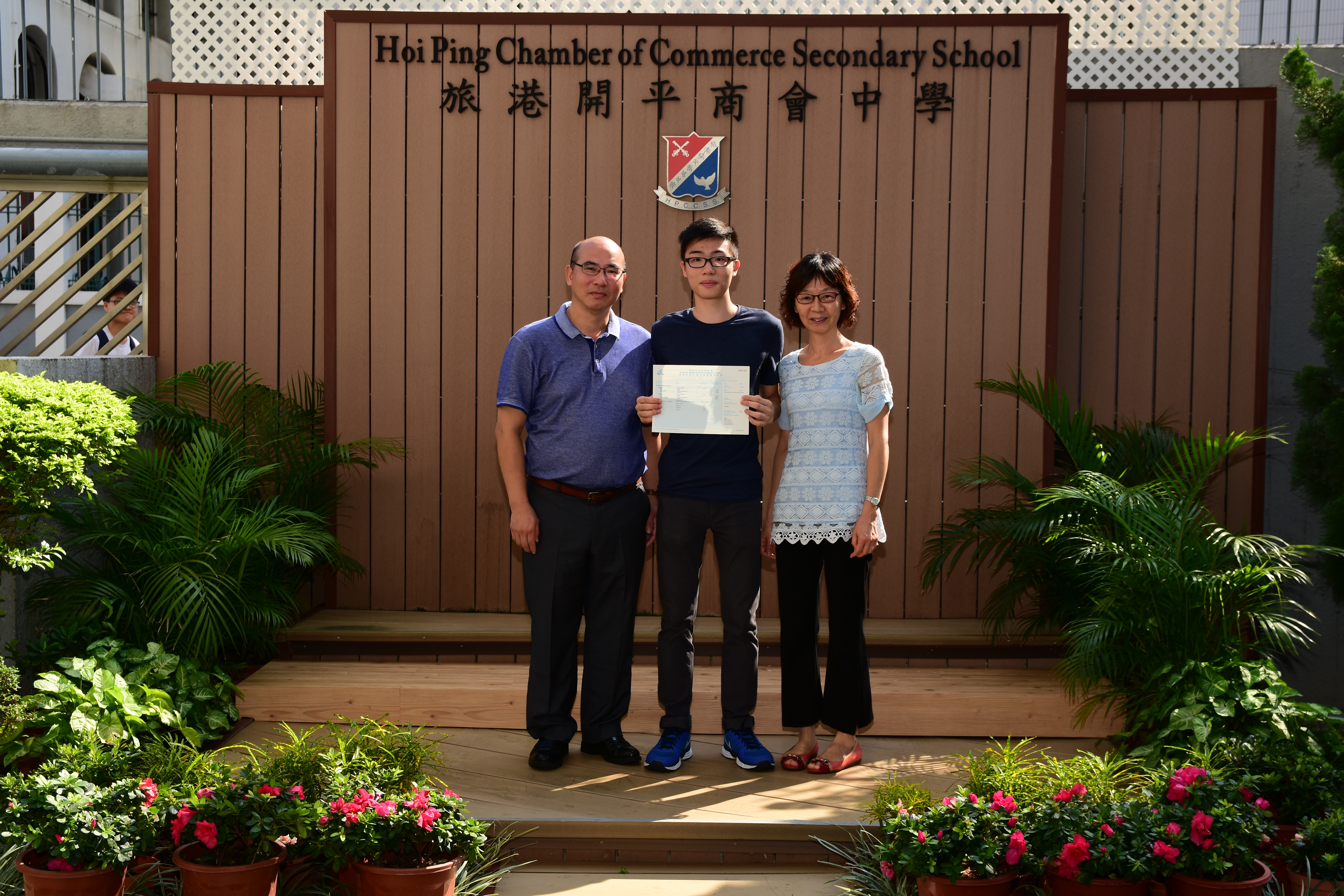 Raymond Cham achieved satisfactory results in the HKDSE, receiving 1 5** (Mathematics) and 1 5* (Economics). Raymond was very clear about his career path and had long set sight on architecture.
Raymond has already received a conditional offer in Architecture from University College London. However, unlike most applicants, he did not have any background in Visual Arts. Despite such a disadvantage, he still made it because of his unwavering interest in architecture and the strong bonds between our alumni!
According to Raymond, his miraculous journey began from the Careers Day in S.5. Knowing Raymond had a strong interest in architecture, our alumni, Mr. Lee Ming Keung, gave him a hand by offering him a chance to work as an intern in an architectural firm in Hong Kong, where Raymond acquired the skills to use different software to draw 3D models and structures. With his internship experience and thorough preparation by reading books related to architecture, Raymond outperformed other candidates in the admission interview despite his lack of background in Visual Arts.
When asked about why he wants to become an architect, Raymond revealed as an architect, he aims to better our living environment with an architectural design that emphasises beauty instead of economic development and takes into consideration people's needs.
Congratulations to all students who did well in the HKDSE!